Certificate for Belgium received
NSC fire detection technology is now also certified in Belgium. The certificate was issued under the conditions set by BOSEC and ANPI.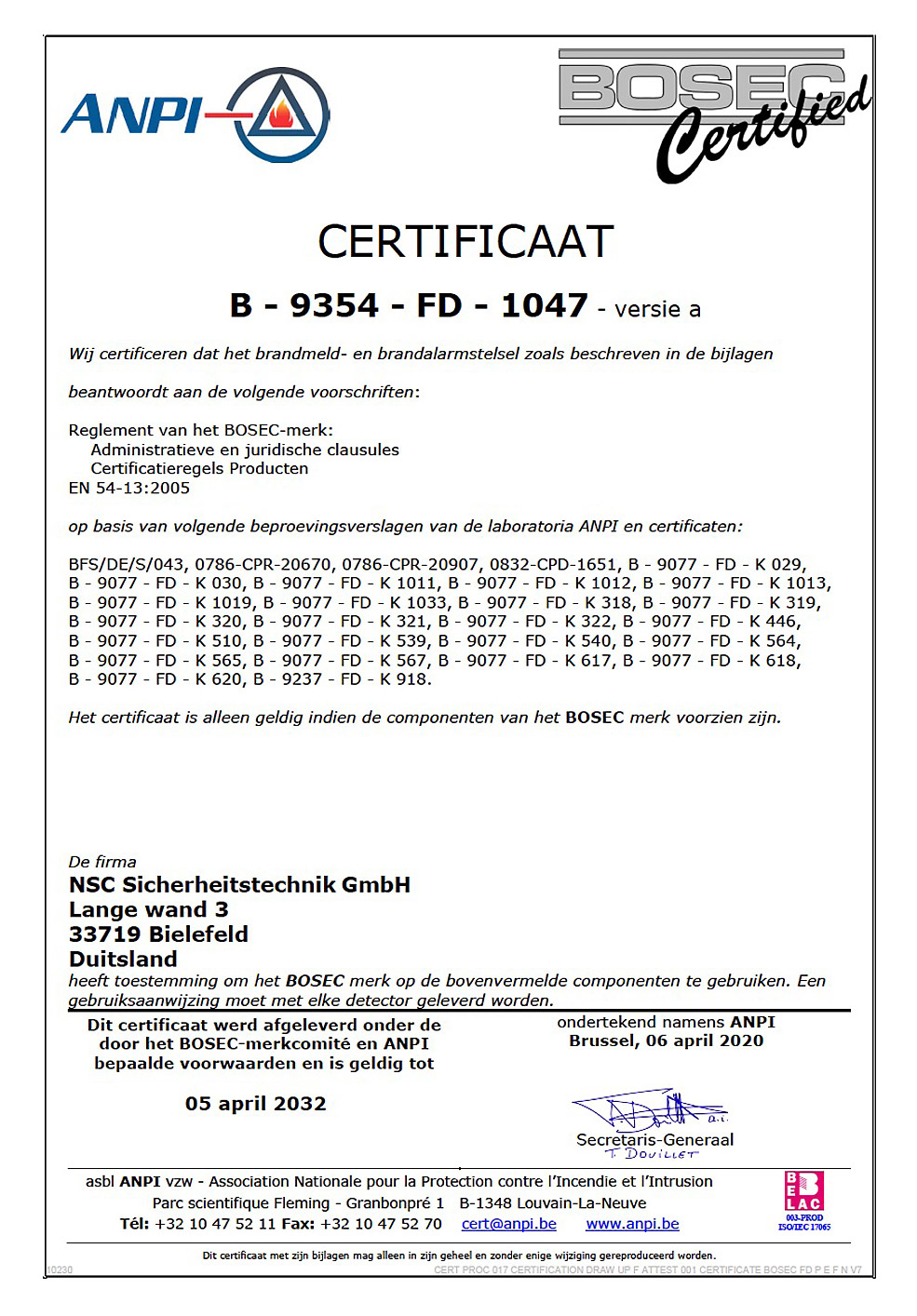 The BOSEC label is a voluntary collective quality standard that was launched over 25 years ago by manufacturers, installers, authorities, insurers and the fire service.
ANPI is located near Brussels and is a non-profit organization. Members are professional associations and industry associations that are interested in the areas of fire and theft protection. Authorities are also represented within ANPI.