NSC and Gräf & Meyer GmbH join forces
NSC Sicherheitstechnik GmbH has acquired 35% sharing of Gräf & Meyer GmbH to strengthening its involvement in the business segment of ​​voice evacuation systems. 
Both companies keep a successful business relationship for over a decade and have been able to implement many combined voice alarm and fire alarm projects in accordance with DIN VdE 0833-4 in the past.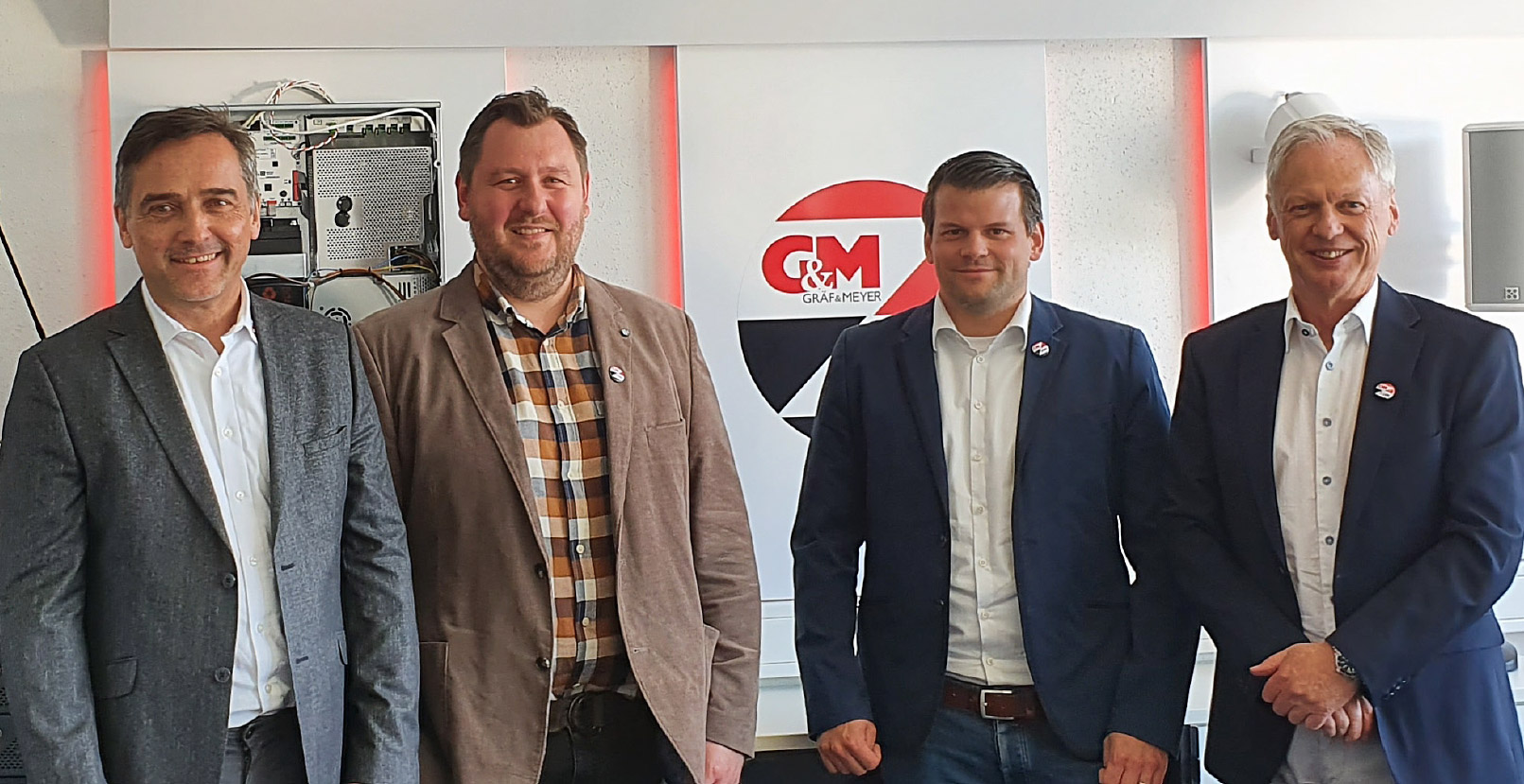 The promoting forces of this collaboration. Andreas Diekmann (NSC), Michael Ehrlich (G&M), Patric Landes (G&M), Harald Behlich (G&M) (from the left)
As a result of this cooperation, we will continue to stand for individual, high-quality technology in the future. In addition, the associated locations and merged sales network enables us to create a price-performance ratio that is in line with the market.
By this demand-actuated and adapted interface parameters, we offer a powerful and combined evacuation and fire detection technology one-stop support and sales.
We know from our experiences in the past that "TOGETHER" can open up new perspectives and that our customers and partners will benefit of that cooperation for certain
.